Foreclosure Appraisal & REO Appraisal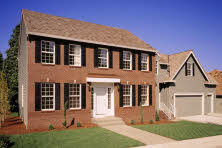 In a foreclosure situation, there are special appraisal difficulties involved that require experience and expertise. Master Appraisal Services has the background to provide accurate reports within limited time constraints.
Market Price vs Quick Deposition
For a property in foreclosure, you should know the difference between Market Price Assessment and a Quick Disposition Assessment. A Quick Deposition Assessment will let you know your possible charge-off liability, while a Market Price Assessment presents snapshots of market value for mortgage originating clients.
At Master Appraisal Services, we have the background in both; presenting snapshots of market value for our mortgage originating clients, as well as 'quick sale' forecasts that understand your time constraints.
When A Quick, Expedited Deposition Is Needed
You will be interested in an expedited disposition if the house has gone back to REO. So you may want to know and compare three values: "as-is", "as repaired", and "quick sale". These symbolize:
The value of the house without any work done to it
Value with the repairs needed to make the home marketable at full market value - appropriate with competing real estate in the area
With minor investment in repairs - to get rid of the property quickly, seemingly to someone who'd prefer to finish the job themselves
Foreclosure Appraisal Challenges
Owners of properties in foreclosure can present specific challenges. For example, they may be unwilling to allow an inspection of the house. Sometimes the properties show signs of vandalism, unfortunately at the hands of the former residents. Or, it's common to find the previous owners have moved out or the home languishing in disrepair for extended periods of time.


Experienced with Bank Owned Properties in Maricopa County Arizona
Again, we understand your time line and the specific circumstances of a Real Estate Owned property, as well as the unique data you'll need - competing listings, neighborhood trends, and so forth. You can bank on Master Appraisal Services to take on the task of your REO professionally and efficiently.


Schedule Foreclosure Appraisal Services
We welcome you to look through our website, review appraisal services, join our Facebook community, and learn more about our expert appraisers.
Give us a call to schedule your appraisal.